Sunman Carpentry

We are a family run business based in the Limousin, department 87, covering most areas within 87.  We settled here in 2007 and soon established ourselves within both the English and French markets. 
Our work covers all aspects of carpentry and joinery, including both internal and external projects.  With over 25 years experience in the building trade, we are able to offer advice on building and renovation projects.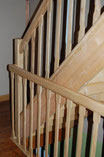 We are fully registered with the Chambre des Metiers in Limoges.  This gives our clients extra security that we offer a reliable service and are serious about our commitment to quality.
Sunman Carpentry has over 25 years experience to offer.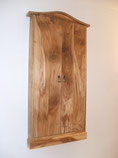 Occassionally we are asked to look at something a little different.  We are always up front in our approach and honest from the start.  If you have something in mind that we feel will compromise our standards of service and the quality we offer, we will let you know.  Usually we are able to give you details of someone else in that field or someone nearer to you. We work alongside both French and English registered artisans and have established good working relationships within our own trade and others.
Alongside sunman carpentry we have launched a sister site for our fine pens and woodturning that we make from reclaimed limousin wood..........click below to view the site.
http://www.sunmanturnings.com/